Nowadays, people's pursuit of beauty is getting higher and higher, and the medical beauty industry has achieved unprecedented prosperity and development. Investors have crowded into the medical beauty track, which has also made the beauty industry extremely competitive. But while many beauty salons are still relying on price cuts and discounts to increase customer traffic, many beauty salons have quietly introduced this brand new high-end medical minimally invasive skin beauty machine——Crystallite Depth 8! This machine can not only bring customers an unprecedented comfortable beauty experience, but also help salons stand out from the fierce competition!
Crystallite Depth 8 uses the most advanced minimally invasive technology to allow the skin to repair itself and rejuvenate! The radiofrequency energy penetrates deep into the skin through the tiny pillow, penetrates and opens the absorption channel of the skin, allows nutrients to enter the skin, initiates the skin's self-repairing response, stimulates the production of skin fibrous tissue and collagen, thereby reducing fat, remodeling and lifting firming skin.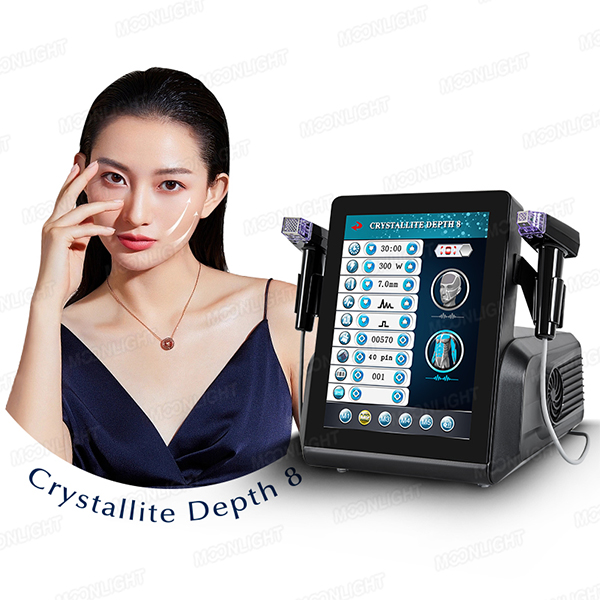 What is even more surprising is that RF can also destroy the secretion of sebaceous glands, inhibit inflammation, eliminate acne bacteria, reduce oil secretion, significantly improve the problem of enlarged pores, and effectively treat inflammatory acne, etc. For rough and loose skin, acne marks, scars, stretch marks and other skin problems, it can have a very good therapeutic effect!
Customers do not need to worry about the safety and pain of the treatment, Insulated probe device "super sharp + ultra-high gold plating film + cone design"; The needle body is 0.22mm, and gradually becomes thinner to the top. The damage to the epidermis caused by 0. 1mm of the needle tip is the least. So as to avoid burning skin pigmentation and basically no pain and bleeding. Improved safety and effectiveness. In terms of machine operation, this machine can be easily used with only simple training. A variety of probe specifications: 12P, 24P, 40P, nano crystal head, one-time non reusable for more peace of mind.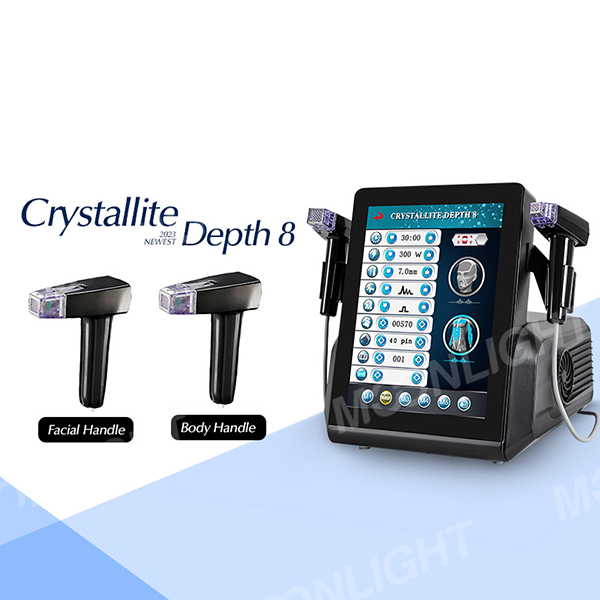 The therapeutic effects of Crystallite Depth 8 are often visible after only one treatment! This will greatly enhance the user stickiness, reputation and word-of-mouth of the beauty salon, and bring you a rapid increase in customer traffic! If you are interested in this product, contact us to order now!
---
Post time: Aug-10-2023