In recent years, people's beauty awareness and demand have been increasing, and regular skin care has become a living habit of most people. For beauty clinics and beauty parlors, in the face of huge user groups and fierce market competition, it has gradually become a rigid need to introduce a skin care machine with powerful functions and excellent curative effect. The 12in1Hydra Dermabrasion Machine we recommend to you today has won praises from countless beauty salon owners and customers for its excellent therapeutic effects.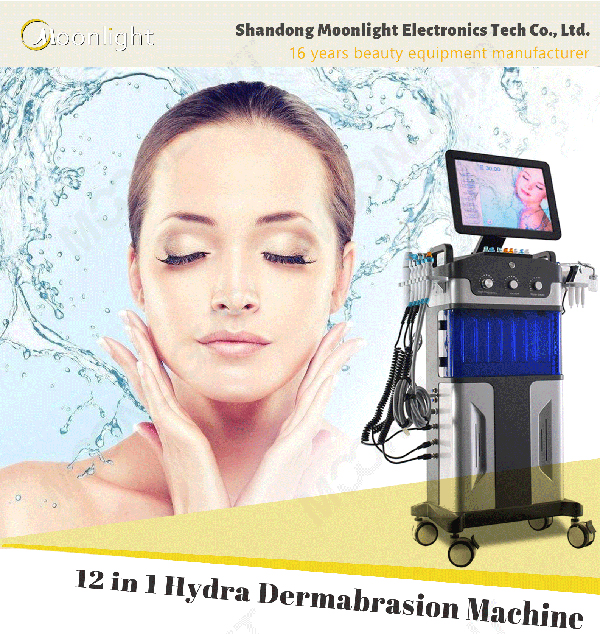 12in1Hydra Dermabrasion Machine has multiple treatment handles to meet different skin care needs of customers. It can go deep into the pores to achieve the purpose of deep cleansing and let the skin breathe smoothly. Remove the stratum corneum and aging cells on the skin surface, making the skin more delicate and smooth. Using this machine helps to adjust the water and oil balance of the skin, making the skin appear healthier.
12in1Hydra Dermabrasion Machine also has the therapeutic effect of lifting and firming, which can smooth wrinkles, tighten the skin, and make the skin more hydrated, shiny and elastic. Great for repairing sun-damaged skin.12in1Hydra Dermabrasion Machine also has satisfactory therapeutic effects in removing blackheads, acne and facial scars, reducing age spots, and whitening.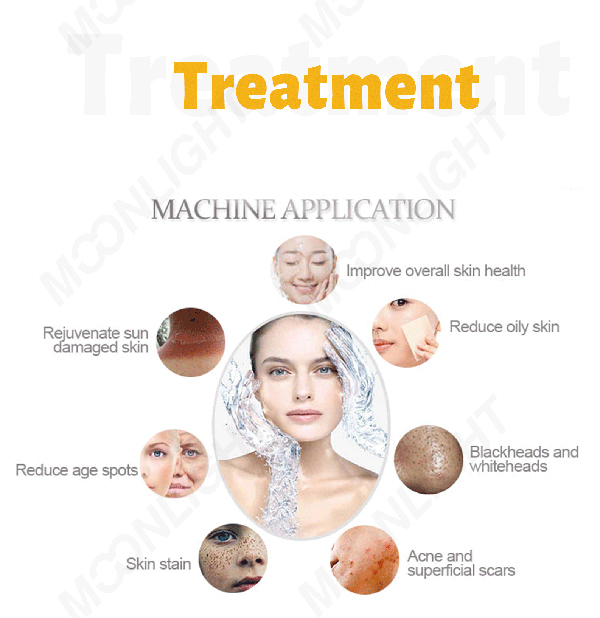 This machine has been sold well in North America, Europe, Australia, etc., and is popular all over the world! And it has won praise from beauty salon operators and customers all over the world! Our regular customer once said that this machine has greatly increased his traffic in the beauty salon and helped him create a super high turnover in the last quarter!
If you also want to improve the competitiveness of the beauty salon, if you also want to have greater customer flow and profit, you may wish to contact us now to purchase a beauty machine with excellent functions, so that your beauty salon will become the focus of consumers first choice!
---
Post time: Aug-07-2023